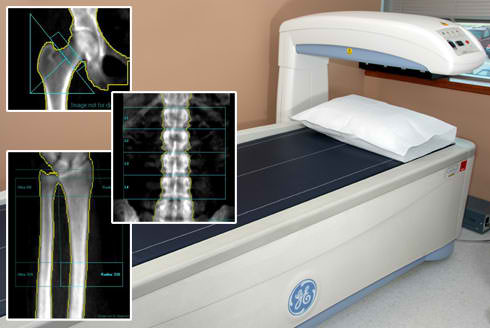 Naomi used a DEXA or DXA scan to measure her results. DXA scans are used primarily to evaluate bone mineral density.
Last time I shared that I had some health setbacks; I started 2012 in the best shape of my life and ended it in much worse shape.  In December I had a DEXA scan which showed my lean body mass (LBM) as 114 pounds and 20% body fat.
I had a second DEXA done to check progress after four months of doing the Venus Index Workout.  My goals were to have increased LBM and to maintain body fat.
Dual-energy X-ray absorptiometry (DXA, previously DEXA) is a means of measuring bone mineral density (BMD).  DXA scans can also be used to measure total body composition and fat content with a high degree of accuracy comparable to hydrostatic weighing with a few important caveats.